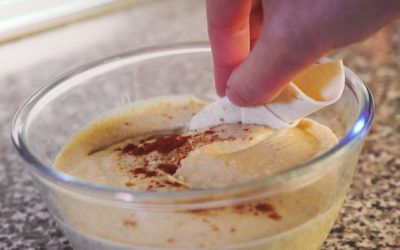 Today we are making hummus. As you can see this is a very simple recipe. It requires very few ingredients, and it has a lot of uses in our diet. Ingredients: 400g of tender...
In this page of our website you will find all kinds of cooking recipes. From the most traditionals to the most innovative, but they have something in common: they are all elaborated with the best Extra Virgin Olive Oil. If you want to receive all of our cooking recipes and news surrounding us, you can follow us on our social networks.
OLIVES AND MILL
45165 San Martín de Montalbán
Toledo, Spain.
Offices
Ctra. Comarcal 401. Km 17 800
45161 Polán. Toledo. Spain
TELEPHONE AND MAIL
Tel: (+34) 902 109 649
Fax: (+34) 925 37 19 83
E-Mail: info@valdezarza.com
To be in contact
You can do it through our phone or contact page